ABOUT ME
Born in 1996 in Vienna, Valentina Himmelbauer grew up as a Burgenland Croatian in a small town in southeastern Austria. Fascinated by the world of film and theatre from quite an early age, after finishing the Bilingual Federal High School in Oberwart, she couldn't help it but turn her passion into a profession: She started her acting training at Vienna's Filmacademy (Acting school for Theatre and Film), which she successfully completed in 2018, followed by the Stage Readiness Examination, which she passed in 2019 at the Kammerspiele Theatre in Vienna.
Previous productions have taken the young actress to the inclusive Theatre Delphin, the Theatre in the Bunker in Mödling and Vienna's Theatre Spielraum, among others. She also appeared in front of the camera in various productions, such as the feature film Wenn die Heidelerche singt (When the Woodlark Sings) by Austrian director Ana Bilić, in which she played the female lead.
As a screenwriter and director she made her debut within the experimental short film project Die Frage nach dem Fenster (The Question around the Window), on which she worked together with Myriam Angela and Tess Hermann.


In addition to her passion in acting, her interest in history also prompted her to take up a bachelor's degree in history at the University of Vienna, which she completed in 2021.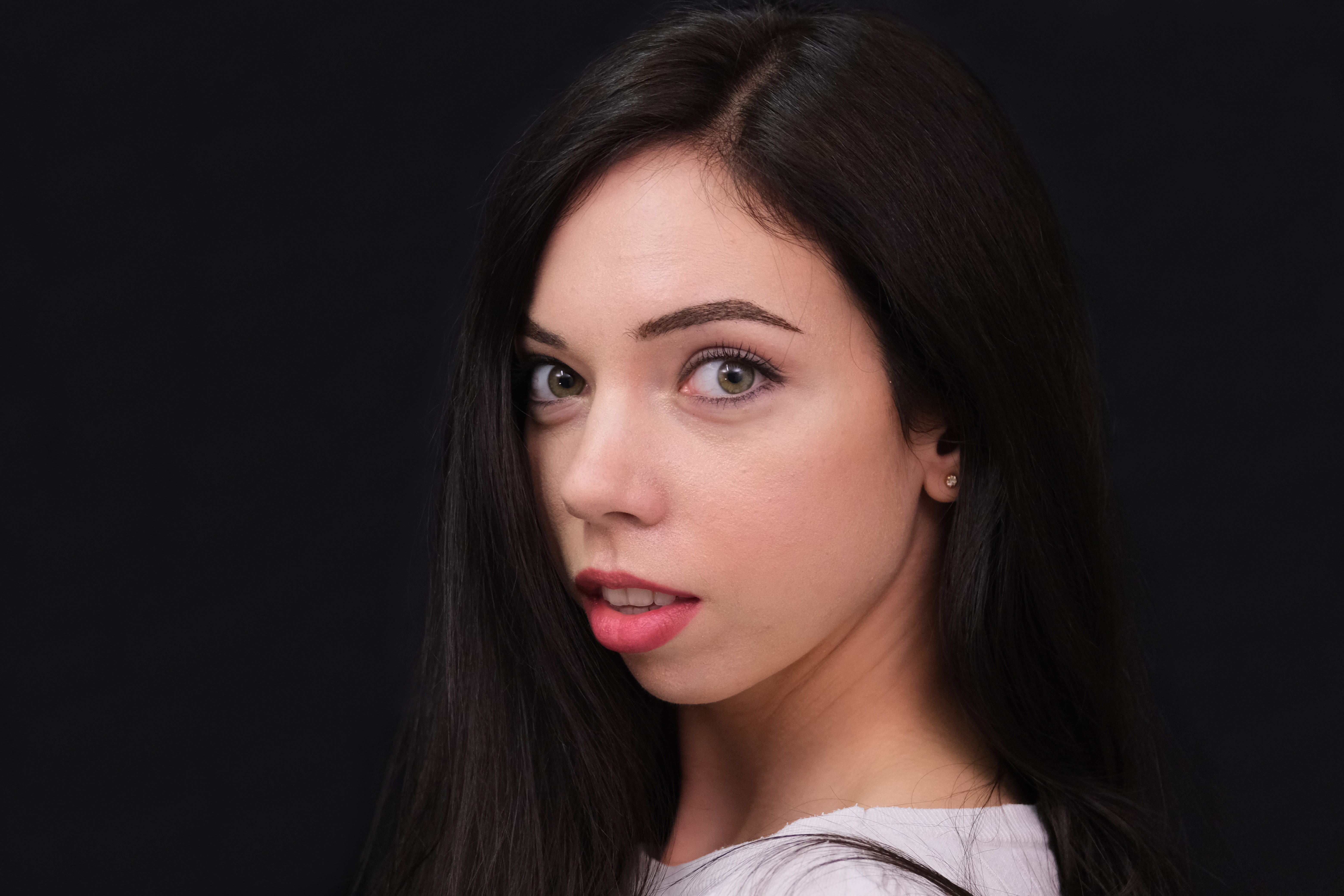 German (mother tongue),
Burgenland Croatian (mother tongue),
English (fluent)
swimming, bicycling, skiing, ice skating
EDUCATION & FURTHER TRAINING
Workshop with casting director Eva Roth and Luisa Stachowiak
Vienna
Bühnenreifeprüfung der Paritätischen Prüfungskommission
[Stage Readiness Examination]
Kammerspiele Theatre, Vienna
Voice-over Workshop
with Roman Kollmer
Vienna
Filmacademy
Acting school for Theatre and Film
Vienna
Masterclass Acting
with Georg Schmiedleitner
Vienna
Aventura.
Von den Abenteuern im Kopf und anderswo.
by Bruno Max
Role: Babsi
Director: Bruno Max
Theatre in the Bunker, Mödling

Game of Shoes
Music theatre by Gabriele Weber
Role: Sherry
Director: Gabriele Weber
Theatre Delphin, Vienna

Arsen und Spitzenhäubchen
[Arsenic and Old Lace]
based on Joseph Kesselring
Role: Elaine Harper
Director: Christoph Prückner
Theatre Center Forum, Vienna

Schneller als die Polizei erlaubt
by Manuel Celeda
Role: Nina Lang
Director: Manuel Celeda
Mörder Dinner, various locations
Der Barometermacher
[The Barometer-Maker]
based on Ferdinand Raimund
Role: Linda
Director: Gabriele Weber
Theatre Delphin, Vienna

Aus der Luft gegriffen oder
Die Geschäfte des Baron Laborde
by Hermann Broch
Role: Agnes
Director: Gerhard Werdeker
Theatre Spielraum, Vienna
Vergessene Weihnachten
by Alex Spreitzer-Campo
Role: Clara
Director: Alex Spreitzer-Campo
Theatre Delphin, Vienna

UTOPIA. Schöne neue Welt(en).
[UTOPIA. Brave New World(s).]
by Bruno Max
Role: Lenina
Director: Bruno Max
Theatre in the Bunker, Mödling

Marionetten
Music theatre
based on Matthias Kreuzer
Role: Sophie
Director: Gabriele Weber
Theatre Delphin, Vienna
Der Auftrag
by Thomas Orth
Role: Alice
Director: Thomas Orth
Pygmalion Theatre, Vienna
Krankheit der Jugend
[Illness of Youth]
based on Ferdinand Bruckner
Role: Irene
Director: Alexandra Maria Timmel
Theatre Center Forum, Vienna
Drei Schwestern Reloaded
[Three Sisters Reloaded]
based on Anton Chekhov
Roles: Irina, Kulygin
Director: Annette Holzmann
Ankerfactory, Vienna
Die Frage nach dem Fenster
[Questioning the Window]
Experimental short film
Role: Alpha
Directors: Myriam Angela, Tess Hermann, Valentina Himmelbauer
Production: vulpecula collective

Lucky Shot
Short film
Role: Date
Director: Jonas Vasicek
Production: Vitamin Pill Media Production

Misplaced
Short film
Role: Isabell
Director: Georg Rauber
Production: Alexander Diwiak
Vienna 2020
Web series
Role: Mia
Director: Richard Horn
Production: Richard Horn
FogMoon – Higher And Brighter
Music video
Role: Female lead
Director: Lukas Priller

Wenn die Heidelerche singt
[When the Woodlark Sings]
Feature film
Role: Young woman
Director: Ana Bilić
Production: Danilo Wimmer, Ana Bilić
Nominee: Best Actress
(Couch Film Festival, Toronto)
Award Winner: Best Actress
(8th Top Indie Film Awards, Tokyo)
Wir sind Kaiser
TV │ ORF
Role: Court Opera Ballet
Director: Heidelinde Haschek
Production: Gebhardt Productions

SCARed
Short film
Role: Friend
Director: Leander Orthofer
Production: HPMedia, Hans Ponsold, Einblick filterlos
Schach
Short film
Role: Viktoria
Director: Elis Zuleger
Production: HPMedia, Hans Ponsold, Einblick filterlos
Wallfahrt der Burgenland Kroaten
Programme managers: Theresa Grandits, Melanie Lampl, Bianca Ludewig
Series: Eigenklang
Radio Orange
Novi Glas Podcast
Station Voice
Programme managers: Michael Schreiber, Ralf Grabuschnig, Davor Frkat, Konstantin Vlasich
Elizabeth Seton – die erste amerikanische Heilige
Series: ABC der Heiligen
Radio Maria

Musik der Burgenland Kroaten
Programme managers: Marko Kölbl, Bianca Ludewig, Sophie Rastl
Series: Eigenklang
Radio Orange
Content from Vimeo can't be displayed due to your current cookie settings. To show this content, please click "Consent & Show" to confirm that necessary data will be transferred to Vimeo to enable this service. Further information can be found in our Privacy Policy. Changed your mind? You can revoke your consent at any time via your cookie settings.
Consent & Show
Photography: Walter Pobaschnig
2022
PORTRAIT EINES GESICHTS
(Hans-Jürgen Syberberg)
Photography: Andreas Madl
2020
MISS JULIE
(August Strindberg)
GOES FIFTIES
MARIA MAGDALENA
(Franz Xaver Kroetz)
GOES ROCK