O MENI
Rođena 19.6.1996. u Beču, Valentina Himmelbauer odrasla je kao gradišćanska Hrvatica u malom selu na jugoistoku Austrije. Fascinirana od malih nogu filmskim i kazališnim svijetom, započela je nakon završetka Dvojezične savezne gimnazije u Borti glumačku izobrazbu na filmacademy (Glumačka škola za kazalište i film) u Beču koju je uspješno završila 2018. godine. Zatim je položila državni glumački ispit u bečkom kazalištu Kammerspiele.
Dosadašnje produkcije odvele su mladu glumicu između ostalih u inkluzivno kazalište Delphin, u Kazalište u bunkeru u Mödling i u kazalište Spielraum u Beč. Pred kamerom također je već glumila u nekoliko produkcija, poput filma Wenn die Heidelerche singt (When the Woodlark Sings) austrijske redateljice Ane Bilić u kojem je glumila glavni ženski lik.
U sklopu kratkometražnog eksperimentalnog filma Die Frage nach dem Fenster (The Question around the Window) na kojem je surađivala s Myriam Angelom i Tessom Hermann prvi put se pojavila kao scenaristica i redateljica.

Osim strasti prema svijetu glume, povijesni interes potaknuo ju je i da upiše preddiplomski studij iz povijesti na Bečkom Sveučilištu koji je uspješno završila 2021. godine.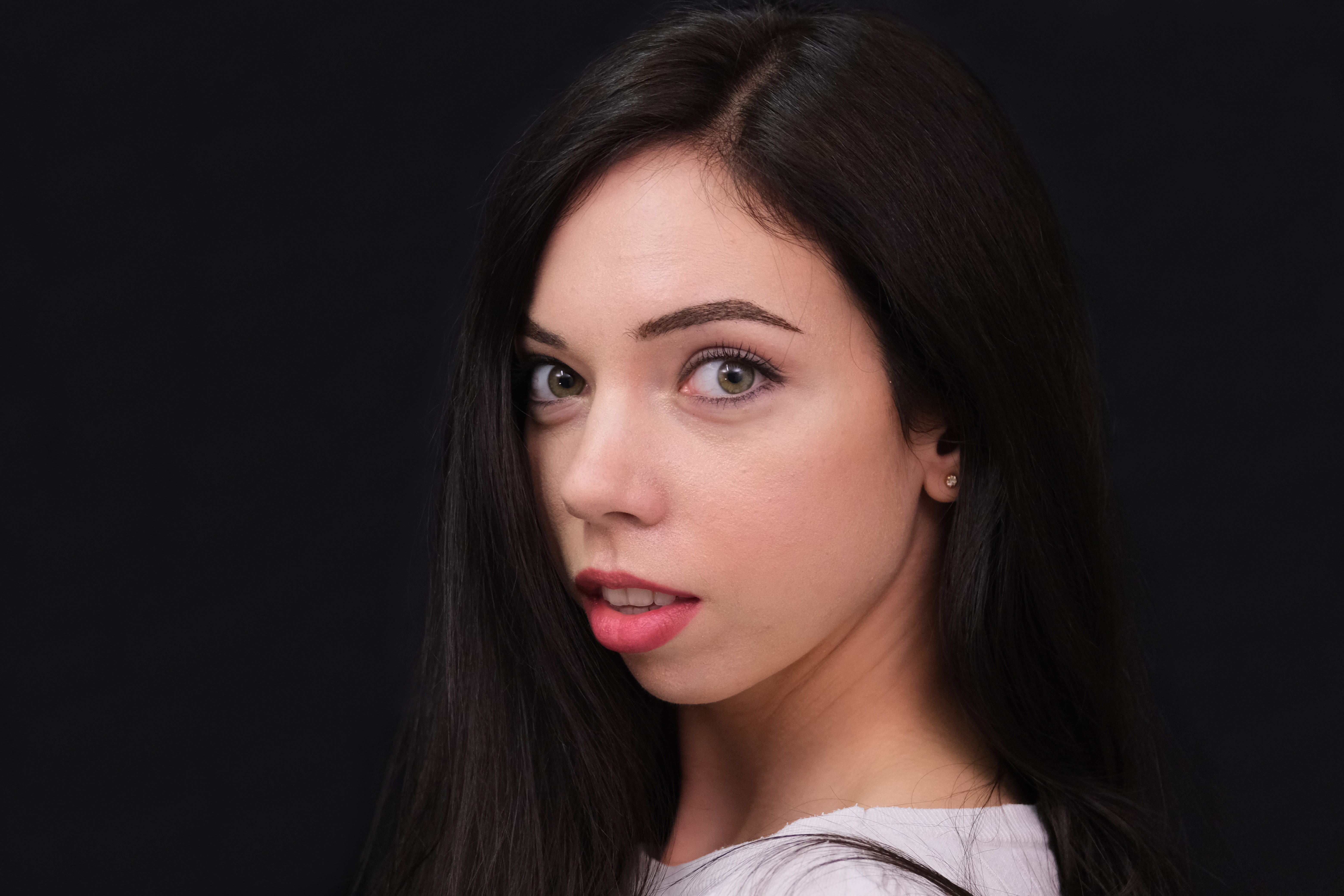 njemački (materinski jezik),
gradišćanskohrvatski (materinski jezik),
engleski (tečno)
Austrijansko mjesno narječje
plivanje, bicikliranje, skijanje, klizanje
Casting-Radionica s Evom Roth i Luisom Stachowiak
Beč
Bühnenreifeprüfung der Paritätischen Prüfungskommission
[državni glumački ispit]
Kazalište Kammerspiele, Beč
Voice-over Radionica
s Romanom Kollmerom
Beč
Filmacademy
Glumačka škola za kazalište i film
Beč
Masterclass Gluma
s Georgom Schmiedleitnerom
Beč
Aventura.
Von den Abenteuern im Kopf und anderswo.
od Bruna Maxa
Uloga: Babsi
Režija: Bruno Max
Kazalište u bunkeru, Mödling

Game of Shoes
Glazbeno scensko djelo
od Gabriele Weber
Uloga: Sherry
Režija: Gabriele Weber
Kazalište Delphin, Beč

Arsen und Spitzenhäubchen
[Arsen i stare čipke]
prema Josephu Kesselringu
Uloga: Elaine Harper
Režija: Christoph Prückner
Kazalište Center Forum, Beč

Schneller als die Polizei erlaubt
od Manuela Celede
Uloga: Nina Lang
Režija: Manuel Celeda
Mörder Dinner, u različitim mjestima
Der Barometermacher
prema Ferdinandu Raimundu
Uloga: Linda
Režija: Gabriele Weber
Kazalište Delphin, Beč

Aus der Luft gegriffen oder
Die Geschäfte des Baron Laborde
od Hermanna Brocha
Uloga: Agnes
Režija: Gerhard Werdeker
Kazalište Spielraum, Beč
Vergessene Weihnachten
od Alex Spreitzer-Campo
Uloga: Clara
Režija: Alex Spreitzer-Campo
Kazalište Delphin, Beč

UTOPIA. Schöne neue Welt(en).
[UTOPIA. Vrli novi svijet(i).]
od Bruna Maxa
Uloga: Lenina
Režija: Bruno Max
Kazalište u bunkeru, Mödling

Marionetten
Glazbeno scensko djelo
prema Matthiasu Kreuzeru
Uloga: Sophie
Režija: Gabriele Weber
Kazalište Delphin, Beč
Der Auftrag
od Thomasa Ortha
Uloga: Alice
Režija: Thomas Orth
Kazalište Pygmalion, Beč
Krankheit der Jugend
[Bolest mladeži]
prema Ferdinandu Bruckneru
Uloga: Irene
Režija: Alexandra Maria Timmel
Kazalište Center Forum, Beč
Drei Schwestern Reloaded
[Tri sestre Reloaded]
prema Antonu Čehovu
Uloge: Irina, Kulygin
Režija: Annette Holzmann
Anker-tvornica, Beč
Die Frage nach dem Fenster
[Za Prozorom]
Eksperimentalni kratkometražni film
Uloga: Alpha
Režija: Myriam Angela, Tess Hermann, Valentina Himmelbauer
Produkcija: vulpecula collective

Lucky Shot
Kratkometražni film
Uloga: Date
Režija: Jonas Vasicek
Produkcija: Vitamin Pill Media Production

Misplaced
Kratkometražni film
Uloga: Isabell
Režija: Georg Rauber
Produkcija: Alexander Diwiak
Vienna 2020
Webserija
Uloga: Mia
Režija: Richard Horn
Produkcija: Richard Horn
FogMoon – Higher And Brighter
Glazbeni video
Glavna ženska uloga
Režija: Lukas Priller

Wenn die Heidelerche singt
Cjelovečernji film
Uloga: Mlada žena
Režija: Ana Bilić
Produkcija: Danilo Wimmer, Ana Bilić
Nominacija: Najbolja glumica
(Couch Film Festival, Toronto)
Nagrada: Najbolja glumica
(8th Top Indie Film Awards, Tokio)
Wir sind Kaiser
TV │ ORF
Uloga: Balet dvorske opere
Režija: Heidelinde Haschek
Produkcija: Gebhardt Productions

SCARed
Kratkometražni film
Uloga: Prijateljica
Režija: Leander Orthofer
Produkcija: HPMedia, Hans Ponsold, Einblick filterlos
Schach
Kratkometražni film
Uloga: Viktoria
Režija: Elis Zuleger
Produkcija: HPMedia, Hans Ponsold, Einblick filterlos
Wallfahrt der Burgenland Kroaten
Uredništvo: Theresa Grandits, Melanie Lampl, Bianca Ludewig
Serija: Eigenklang
Radio Orange
Novi Glas Podcast
Station Voice
Uredništvo: Michael Schreiber, Ralf Grabuschnig, Davor Frkat, Konstantin Vlasich
Elizabeth Seton – die erste amerikanische Heilige
Serija: ABC der Heiligen
Radio Maria

Musik der Burgenland Kroaten
Uredništvo: Marko Kölbl, Bianca Ludewig, Sophie Rastl
Serija: Eigenklang
Radio Orange
Content from Vimeo can't be displayed due to your current cookie settings. To show this content, please click "Consent & Show" to confirm that necessary data will be transferred to Vimeo to enable this service. Further information can be found in our Privacy Policy. Changed your mind? You can revoke your consent at any time via your cookie settings.
Consent & Show
Slike: Walter Pobaschnig
2022
PORTRAIT EINES GESICHTS
(Hans-Jürgen Syberberg)
MISS JULIE
(August Strindberg)
GOES FIFTIES
MARIA MAGDALENA
(Franz Xaver Kroetz)
GOES ROCK